What's going on in fashion & sports in Kitzbühel? Lena Hoschek's new store, dates of the upcoming Hahnenkamm Races Currently, ski regions, cable cars or ski lifts are allowed to run their business with some restrictions such as fewer guests in one gondola (keyword distance) or obligatory FFP2 masks. Après-ski events are cancelled and as hotels (except for business travellers) and gastronomy still have closed, the ski regions are visited mainly by people who are living nearby or have a secondary residency in the region. Kitzbühel in Tyrol is the most glamorous ski destination in Austria and a hot spot for luxury fashion. By the way, it's a town with many second homes. Recently, Lena Hoschek opened a new store in Kitzbühel with a range reaching from the designer's ready-to-wear over new interpretations of Austrian traditional clothing to classical evening gowns and special only in Kitzbühel available limited editions...

Trending in January, February: Upgrading the own home January is traditionally the month when training courses at the fitness studio are booked. It's commonly not the month to plan upgrades of the own home. This year starts in a different mode than all the years before and so fitness is also a theme, but currently not in the studio; fitness is practiced outdoors or at home. Fashion.at searched for new products which match an active lifestyle as well as home as recreation area and found the announcement of Rituals concerning the Classic Home Collection...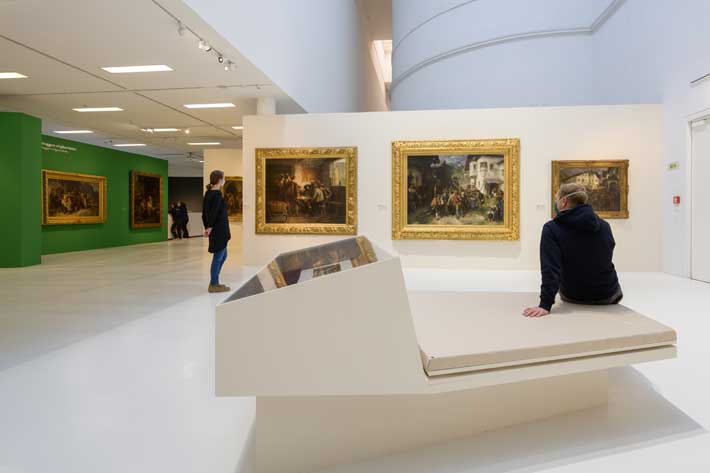 Tyrolean State Museum Ferdinandeum presents the various sides of Franz von Defregger through the history of the reception of the painter's work and his role as art entrepreneur Franz von Defregger was a 'master of staging'. In the video, his way of working is presented with a painting inspired by the Tiroler Freiheitskampf (Tyrolean Freedom Fight) or Tyrolean Rebellion from 1809. The Director of the Tyrolean State Museums Peter Assmann deciphers the scene even with reference to the festive costumes. Mediated by the image, it appears such as Tyroleans were in their festive costumes every day, worked in the special clothing or even fought a rebellion in Sunday wear...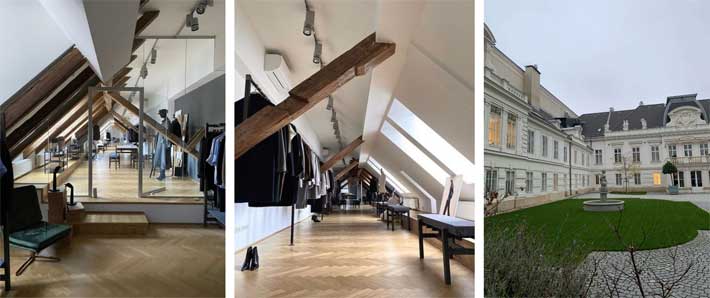 Insights into the hidden gem Palais Erzherzog Carl Ludwig in Vienna where the Weber+Weber Sartoria showroom and studio are located Currently, Austria is like many other countries in a more tightened lockdown mode which means curfew with exceptions such as for walks for recreation or to work and closed schools, stores, hotels or gastronomy. The lockdown is scheduled until 24th January. Even when it's not visible, designers, artists work further behind the necessarily closed doors. Some have found exceptional workplaces such as Christian and Manuel Weber for their label's tailor shop, the 'sartoria', with a showroom located in the attic of a hidden gem in Wieden, the 4th district of Vienna. The 'Palais Erzherzog Carl Ludwig' from the 18th/19th century at Favoritenstrasse 7 can't be seen from the street...
"Peace Is a Fragile Thing", part 6 of the series "After The Pandemic. A Fictional Story" by Karin Sawetz Grandmother Naomi takes another box for storing the glass balls after the festivities. The Christmas tree decorations contain figures, houses, trees, animals. When turned upside down, snowflakes begin to trickle over the small sized stage-like displays of sceneries from theatre plays and novels from the 18th, 19th and 20th century like 'The Threepenny Opera' by Bertolt Brecht or 'Animal Farm' by George Orwell. "Look at these cute little pigs. But how ugly they turned when they misused power..."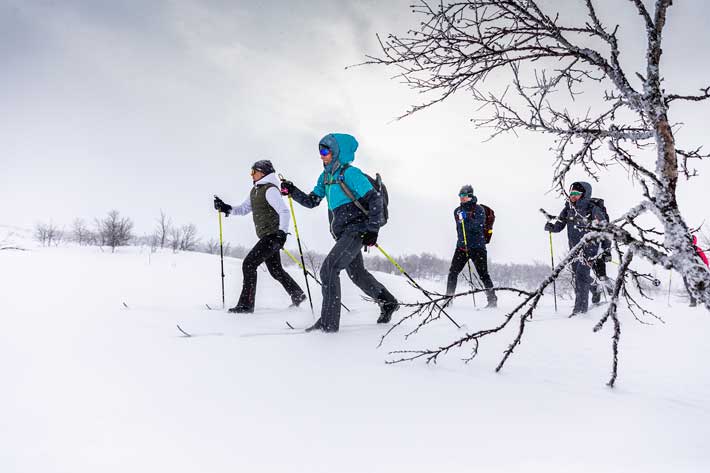 Fischer presents the film 'Nordic Hut' with professional athletes from diverse disciplines exploring nature on cross country skis Austrian sports gear and apparel brand Fischer counts to the most important ski producers worldwide. The family owned, in Upper Austria headquartered company was founded 1924 and is known for innovative ski constructions used by champions in the alpine and nordic disciplines. Now, Fischer decided to throw another light on professional sports and invited six athletes from diverse fields for a relaxed fun-tour through nature...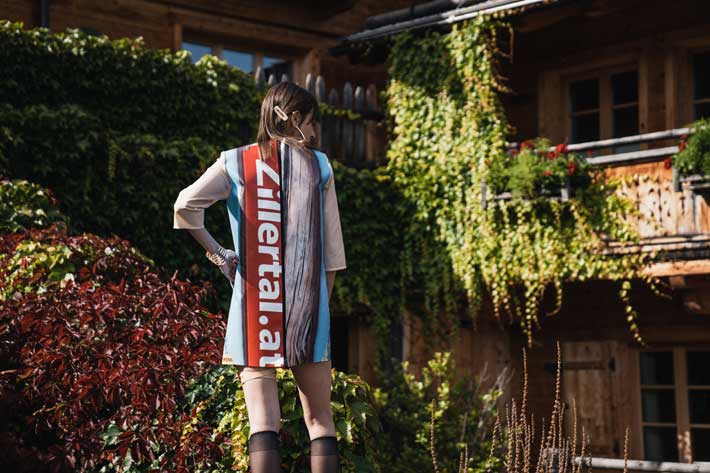 Rebekka Ruétz' '"placID" inspired by Zillertal' collection is a visual statement of what's today's fashion worldwide: Looking closer at the beauty of nature around the own place of living In the context of the current situation, the upcoming collection '"placID" inspired by Zillertal' by Tyrolean designer Rebekka Ruétz may appear like a visual statement of what's today's fashion: Looking closer at the beauty of nature around one's own place of living. Rebekka Ruétz incorporated fabrics with prints of images by Zillertal-based photographer Tom Klocker showing motifs such as a lake at the mountainous area. The importance of the 'regional' has grown in 2020 necessarily...
Latest:
Milano Moda Uomo: Tod's presented FW21/22 today with film '#sevenT' about time, lifestyle, nature, starring actor Lorenzo Zurzolo
Ongoing future themes? Climate issues and comfort of transport, such as addressed by car sharing services
16-January-2021 Playlist by fashion.at/music: 'The Other Lover' by Little Dragon & Moses Sumney; 'With Myself' (MUNA Remix) by Sweden's Winona Oak;...
#Music video homage to movie 'Goodfellas', actress Bárbara Lennie as femme fatale in 'Comerte Entera' by C. Tangana con Toquinho
Milano Moda Uomo FW21: Fendi by creative director Silvia Venturini Fendi, show video 'What is normal today?', streamed 16th Jan, at 14:00 CET
#Music 'Talking Reality Television Blues' by Tom Jones, album 'Surrounded by Time' (23 April)
Top Content last 7 days (15 Jan 2021): Tip for Valentine's Day 2021 gift - Bring happy moments from outside to the inside of your home;...
H&M presents at the start of the 2021 fashion week season the latest designer collaboration with Simone Rocha
Virtual museum's tour: "Time for Outrage!" (title after French resistance fighter Stéphane Hessel's essay) at Kunstpalast Düsseldorf
#Music 'While We Wait' by Dominique Fils-Aimé, album 'Three Little Words' (12 February)
Paris Fashion Week Menswear FW21/22 calendar of shows (digital) from 19 - 24 January
Video by CNET: Selection of devices incl. lipstick gadget by YSL presented at CES 2021
Berlin Fashion Film Festival presents films, designer and filmmaker talks,... at Mercedes-Benz Fashion Week (18 - 24 Jan)
Milano Moda Uomo FW2021 opens on 15 Jan with live-streamed show by Ermenegildo Zegna 'THE (RE)SET, (Re)tailoring the modern man'
#Music video 'Hey Boy' ft. Burna Boy by Sia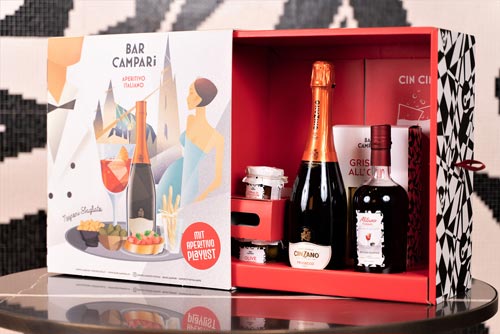 Tip for Valentine's Day 2021 gift: Bring happy moments from outside to the inside of your home Fashion.at searched for a gift tip which brings the outside to the inside, a sort of capsule packed with holiday feeling, happiness for at home and found the press information about the 'Aperitivo Italiano Box' by Bar Campari in Vienna. Bar Campari was opened in October 2019 at 'Goldenes Quartier' (stores like Chanel, Louis Vuitton,...) and was from the start one of the favored meeting points of the fashion scene. The bar stands for Mediterranean flair, la dolce vita...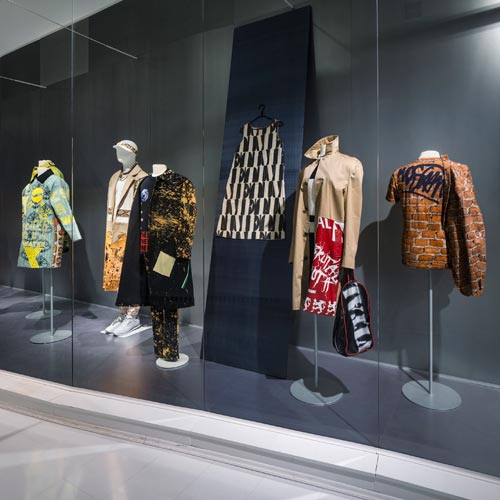 Exhibition 'The Language of Fashion' at MK&G Hamburg is an exploration of the museum's own collection of pieces by international designers and the use of written text from brand names, logos to political messages
MK&G selected a new perspective on the 'system of fashion' and is reviewing the own collection of fashion items from the 19th century until nowadays and how designers like Walter Van Beirendonck, Coco Chanel, Jean-Charles de Castelbajac, Jean-Paul Gaultier, Tom Ford, Karl Lagerfeld, or Martin Margiela communicated by placing written texts on their creations. Among the exhibited artefacts, a paper dress once sent to subscribers of the 'Time' magazine as Valentine's Day supplement in 1967...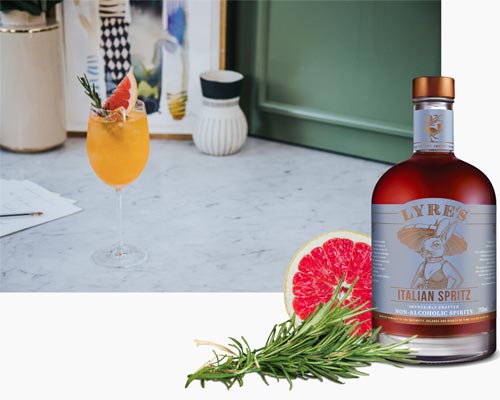 Lyre's tip for a lent (17 February - 3 April 2021) recipe for non-alcoholic cocktails The range of non-alcoholic beverages by the Australian brand Lyre's was launched this year at the new Viennese club 'Praterstrasse'. On occasion of the upcoming lent season (17 February - 3 April 2021), Lyre's Austrian brand ambassador Philipp Seybal presented tips for cocktails such as the vitamin-rich 'Brunch Intentions'...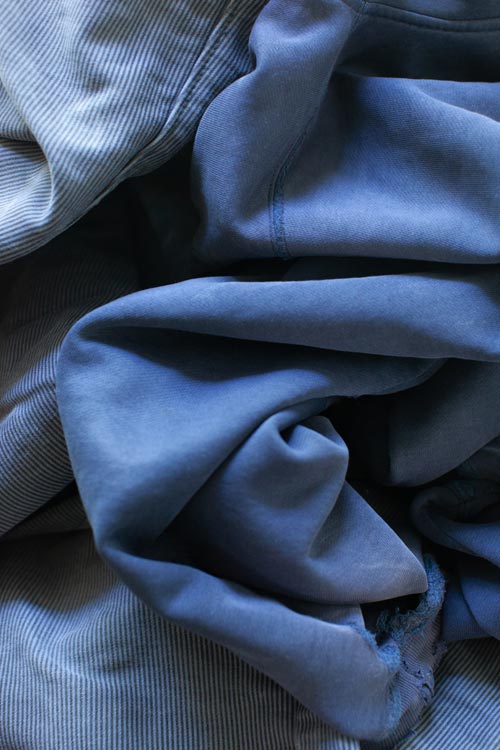 Preview 2021 exhibition 'Wolfgang Tillmans' at mumok Vienna: Social interactions, technologies and contemporary forms of visual communication are topics The exhibition 'Wolfgang Tillmans' (25 September 2021 - 6 February 2022) was announced recently by mumok with introducing words addressing the current situation of the pandemic with restrictive measures for reducing contacts. Especially named are social distancing and the relocation of human interaction into the virtual space which is diagnosed as "mediatization of our everyday lives" with effects on media and visual communication like photography...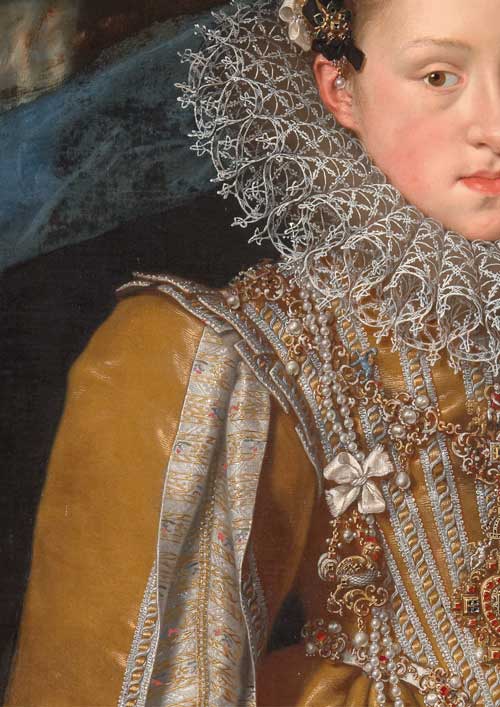 Preview 2021 exhibition 'Fashion Show': Exploration of textiles, costumes of Renaissance, Baroque era with objects from Schloss Ambras Innsbruck and Kunsthistorisches Museum Vienna The art history museum Kunsthistorisches Museum in Vienna and Schloss Ambras in Innsbruck, Tyrol announced for next summer until autumn (17 June until 3 October 2021) the exhibition 'Fashion Show. Princely Wardrobes Of Three Centuries' with around 130 objects from the own collections in Tyrol and Vienna as well as from national and international lenders for throwing a closer look at representative clothing made of precious textiles from the 16th to the 18th century. The period is known for the development of pattern systems and tailoring techniques which allowed the production of individually to the body adapted clothing. The favorite textiles...