AUSTRIA INSIGHT Insights into new beauty and fashion stores in Burgenland and Vienna On 3rd May, stores in Vienna will open again - and it's also allowed for Viennese citizens to visit stores in other Austrian federal states such as the popular McArthurGlen Designer Outlet in Parndorf in Burgenland. On occasion of the relaxed Covid-19 restrictions, Designer Outlet Parndorf provided insights into new and redesigned shops (around 6.000 m²) by labels like Karl Lagerfeld Man, Hugo Boss, Pandora, Breitling, Nike, Adidas, or L'Oréal. Together with the announcement of the Woman Day on 6th May with additional minus 20% on the reduced outlet prices, Designer Outlet Parndorf sent the rules for visiting the shopping locations such as 'Keep It Clean' (use hand sanitisers), 'FFP2 Mask On' (obligatory), 'Social Distance' (2 meters distance to others, not more than 1 customer per 20 m²),...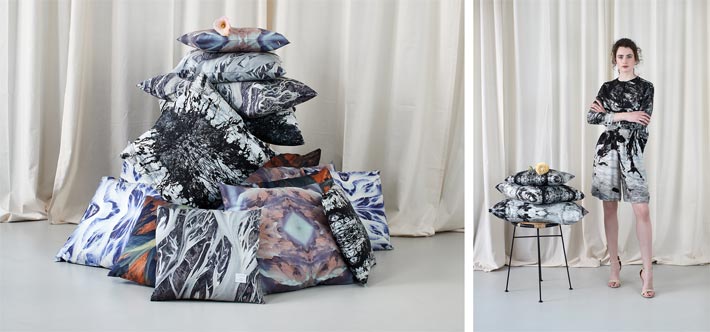 AUSTRIA INSIGHT Austrian designer and couturier Eva Poleschinski launched new line for in- and outside made from textiles with photo prints of nature The prints are derived from aerial photos the designer made in Iceland. The results are five color themes inspired by the nature of Iceland which is also named the Land of Fire because of its volcanoes: River (icy grey on chrome), ash (cooled lava on stone), fog (extraordinary colors that make think of the lights of the clouds in Iceland), coast (blue-white like the water and foam of the ocean) and iron (a fiery orange lava stream on blue-grey stone)...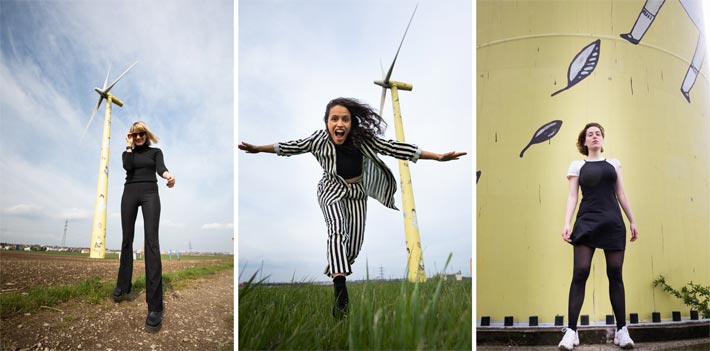 AUSTRIA INSIGHT Behind the scenes at the making-of the upcoming Windrad Festival (30 April): Austrian top-DJs Anna Ullrich, Joyce Muniz and Therese Terror at one of the art windmills in ViennaThe pictures from behind the scenes at the making-of the recordings for the stream of the Windrad Festival on 30 April 2021 shows the DJs Anna Ullrich, Joyce Muniz and Therese Terror who performed at the art windmill by Wien Energie in Wien-Unterlaa. The three women count to Austria's top-DJs...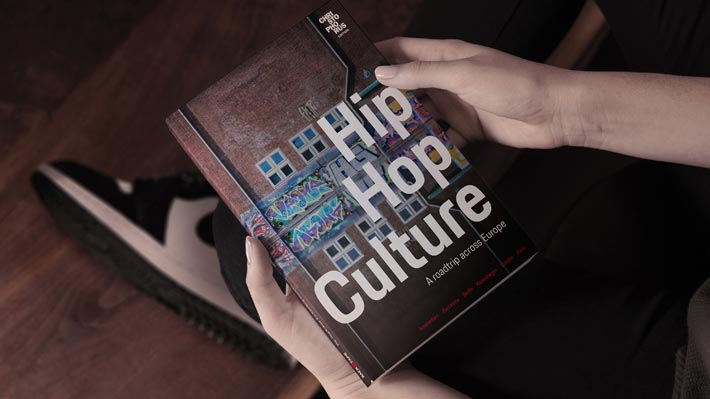 Niko Backspin X Porsche present book from the 'Back 2 Tape' collaboration series about road trips to interesting hip-hop culture places in Europe Hip-hop magazine 'Backspin' publisher Niko Hüls (aka Niko Backspin) announced the release of the new book as part of his 'Back 2 Tape' collaboration with Porsche. Last year, Niko Hüls presented with the documentary 'Back 2 Tape' interesting music, street art, dance locations in Amsterdam, Barcelona, Berlin, Copenhagen, London and Paris. Now one year later, Porsche and Niko Hüls launched the around 200-page book. The partners' sale proceeds will be donated to the non-profit organisation 'Viva con Agua' for supporting clean drinking water and basic sanitation initiatives worldwide...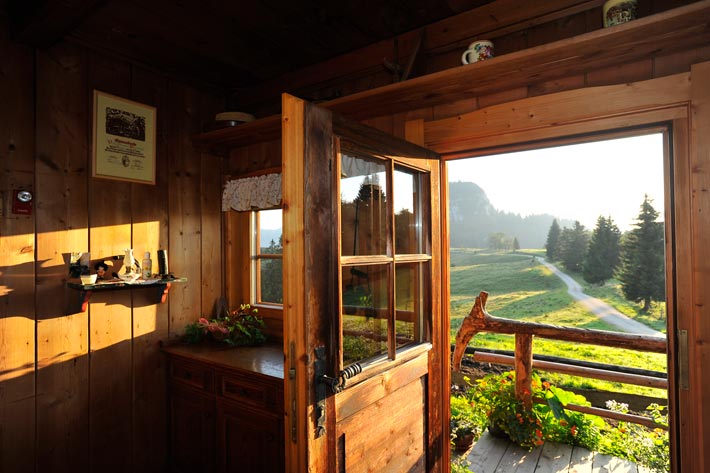 AUSTRIA INSIGHT Austria Insight: Online booking service for chalets which can be used for combined vacation and remote working Even when the situation begins to relax in May and 'living in isolation' will hopefully fall soon in oblivion, Fashion.at searched for holiday destinations where it's possible to live embedded into nature and comfortably secluded from the hurly-burly of a metropolitan city. The found destinations have an additional favor: The prices are affordable which makes the vacation destinations also interesting for the ones who can work remotely. At farmholidays.com or in German language at urlaubambauernhof.at, users can search countrywide after chalets (in German 'Almhütten')...


AUSTRIA INSIGHT Tours for the exploration of the living space of lynxes in the Kalkalpen Nationalpark Lynxes are back in the Austrian alps in Upper Austria, Styria and in regions of Lower Austria! Sightings of the well camouflaged animals are made regularly via photo and video traps in Austria such as at the Kalkalpen Nationalpark where visitors can join exploration tours...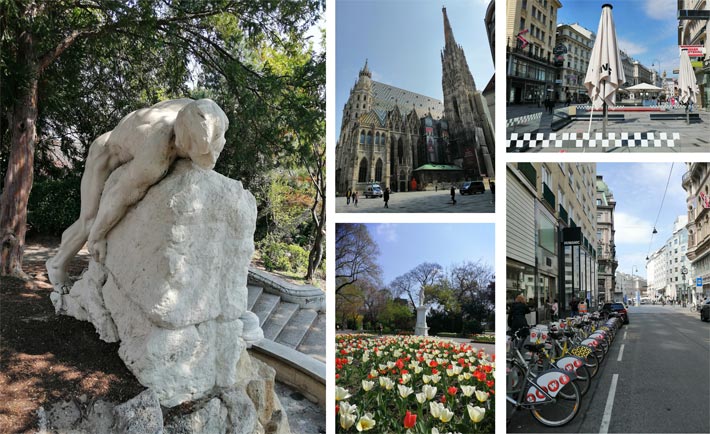 AUSTRIA INSIGHT Austria Insight by Karin Sawetz: Will the economy of the country be directed by the legislation backwards or will the people get the chance to create for their country a better future? When authorities proclaim "comeback" in relation to economy and labor, they might mean workforces are worth less than before people came into a situation which has thrown them out of the market. People who are over longer time without a job can theoretically regardless of their qualifications being employed after the lowest collective agreement. This is a common practice set out in law and applied in agreement with the social partners (employers and employee representatives). Austria is now over more than a year in the situation of more or less strict lockdowns. This means that many Austrians are 'long-time unemployed'...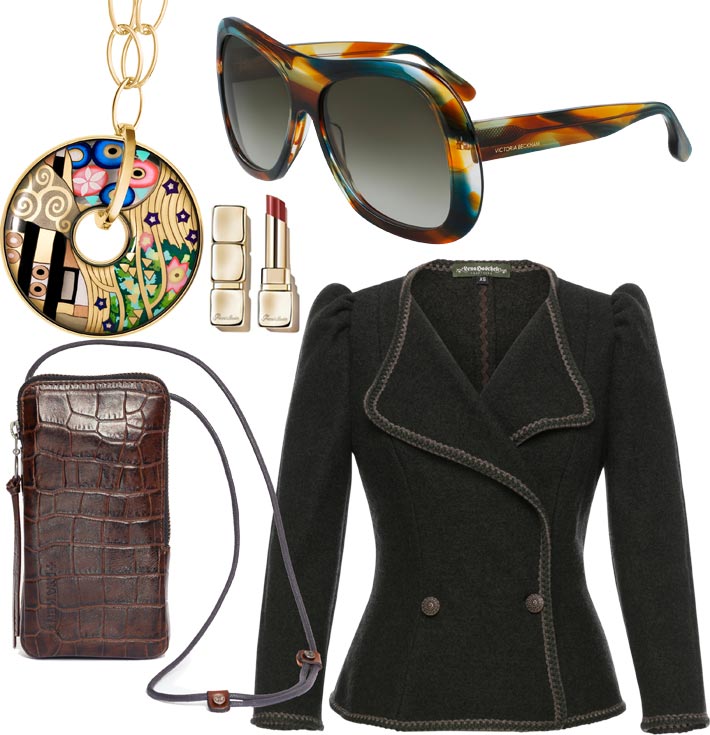 AUSTRIA INSIGHT Fashion.at Spring/Summer 2021 style tip for holidays at Austrian mountain lakes The nine federal states of Austria are currently in diverse lockdown modes. Vienna and Lower Austria for example are in hard lockdown which means that stores, museums or gastronomy are closed. In the case that the ongoing lockdowns and vaccination measures show the expected positive effects in the next around two weeks, the opening of gastronomy and hotels will be allowed soon in Austria. Fashion.at selected some items from current collections with holidays in the second half of May at Austrian mountain lakes in mind...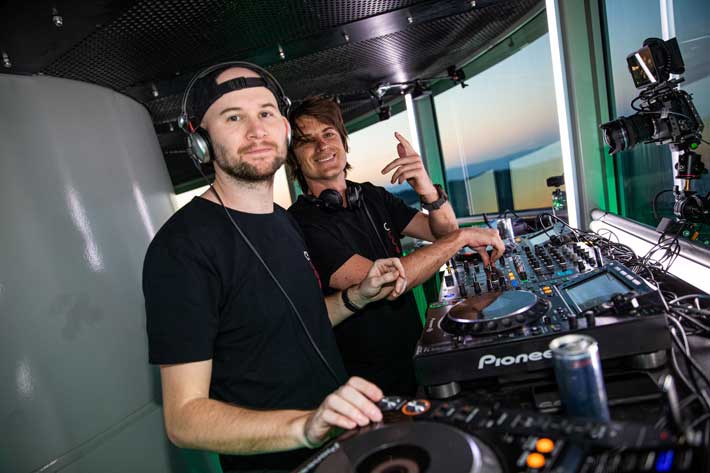 AUSTRIA INSIGHT Line-up of Austria's 1st windpower music festival 'Windrad Festival' (30 April) released: DJ sets by musicians like Camo & Krooked, DELADAP, Joyce Muniz,...Austria's 1st ever music festival that is powered in every respect by wind power will be streamed online on 30 April via windrad-festival.at. The DJ sets with techniques powered with green energy from the wind turbines happen on invitation of IG Windkraft (Austrian Wind Energy Association) and Wien Energie (Austria's largest energy provider) at various windmills in Lower Austria and Vienna...
Hospital doors with design based on Bauhaus-period art of textile, weaving artist Anni Albers incorporated by architect Manuel Herz into maternity, paediatric hospital in Senegal
#Music Virgil Abloh remix with Fela Kuti's 'Water Get No Enemy' of Rema's 'Peace of Mind', album 'Dance (RED) Save Lives Vol. III' (various artists)
5-May-2021 Playlist by fashion.at/music: 'Tommy' by Ralph; 'You' by Regard, Troye Sivan, Tate McRae;...
#Music 'Limbo' by Royal Blood, album 'Typhoons'
#Music performance by Sébastien Tellier and Guests for Chanel Cruise 2021/22 Show

AUSTRIA INSIGHT Students of the University of Applied Sciences Wiener Neustadt present project Ikonity for more transparency and sustainability in fashion

AUSTRIA INSIGHT Exhibition extended until 16 May: Tyrolean State Museum Ferdinandeum presents the various sides of Franz von Defregger through the history of the reception of the painter's work and his role as art entrepreneur
3-May-2021 Playlist by fashion.at/music: 'Fight For You' by H.E.R.; 'Introvert' by Little Simz; 'Smile' by Wolf Alice;...
People "Billie Eilish Shows Off Her Hip Tattoo for the First Time in British Vogue Cover Shoot"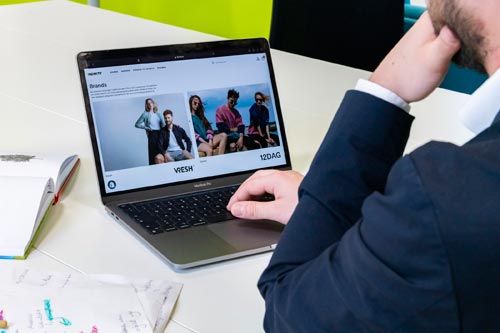 AUSTRIA INSIGHT Students of the University of Applied Sciences Wiener Neustadt present project Ikonity for more transparency and sustainability in fashion The online shop of the start-up 'Ikonity' with fashion by Austrian designers opened officially on 3rd May. 'Ikonity' was founded in 2018 as a fashion marketing project by business students of the Campus Wieselburg, University of Applied Sciences Wiener Neustadt. Now, three years later the ongoing project reached the next level: An e-commerce platform which provides...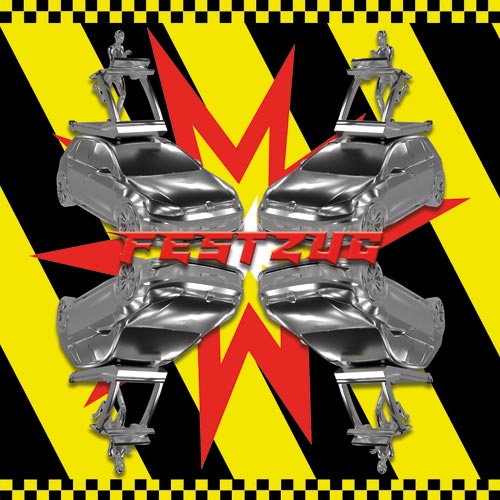 AUSTRIA INSIGHT Triumph of diligence, unconditional basic income, predictably unpredictable future,... are topics of three highlights of the upcoming Wiener Festwochen (starting in mid-May 2021)
The programme of the upcoming Wiener Festwochen is online! It's the 70th edition of the festival which was re-organised after World War II in 1951. Fashion.at navigated through the online programme via calendar which starts with events like the anniversary concert or the 'Festzug' by dancer, performance artist Florentina Holzinger and musician Soap&Skin on 14 May in front of the Vienna City Hall at the Rathausplatz. The 'Festzug' references the early beginnings of the Wiener Festwochen in 1929 before the reorganisation in 1951. In 1929, a pageant of trades (in German 'Gewerbefestzug') happened during the Wiener Festwochen for honoring handicrafts. The artist was inspired by the historical event, where labour and dance were linked together, and today's society. At Florentina Holzinger's 'Festzug', human bodies and machines seem to exist already in a symbiosis...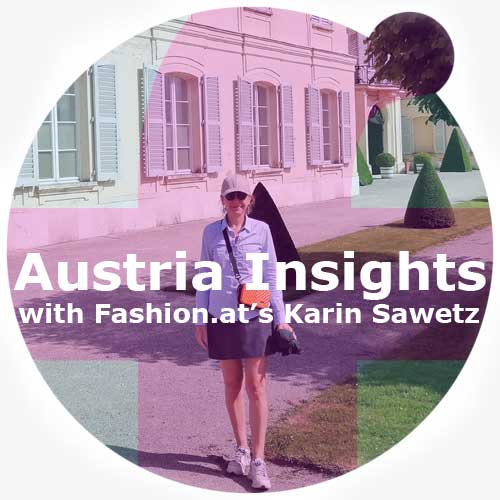 AUSTRIA INSIGHT Selection of museum exhibitions which open (again) next week in early May in Lower Austria and Vienna
The government announced the opening of stores, services like hair and beauty salons, or museums from next week, Monday 3rd May. It's not said that all locations will open on 3rd May for customers or visitors. Fashion.at's Karin Sawetz looked through the museum landscape for the scheduled opening dates of already recommended exhibitions...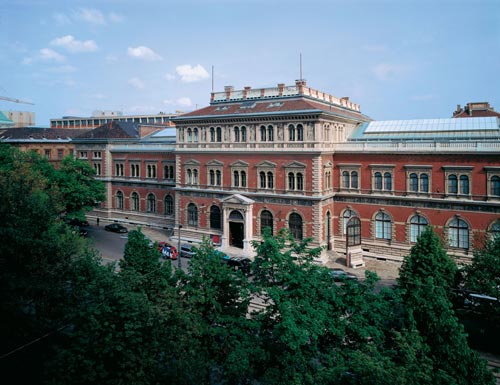 AUSTRIA INSIGHT Lilli Hollein is the new director of the MAK - Museum of Applied Arts The Austrian Federal Ministry for Arts and Culture presented the new General Director of the MAK - Museum of Applied Arts, Lilli Hollein who is especially known for being the director and one of the founders of Vienna Design Week. Since 2007, she and her team planned every year city explorations to interesting places for new views on the various facets of design as well as on the impact of the design of products or services on people's private and social lives in communities. The holistic view on applied arts was also an important topic at Lilli Hollein's speech today in front of the press...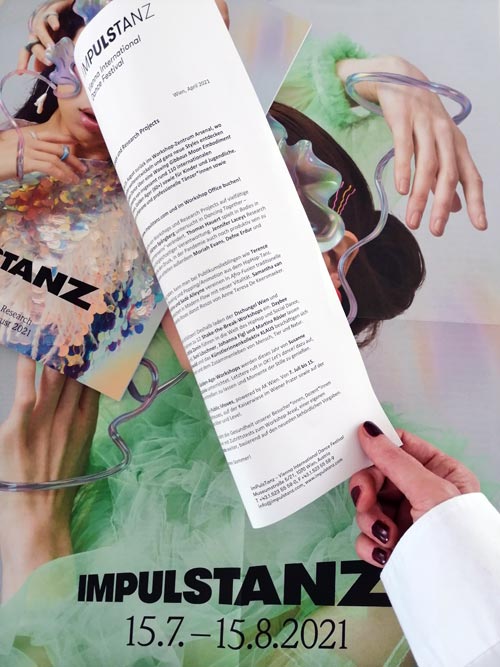 AUSTRIA INSIGHT ImPulsTanz Festival released programme with fashionable digital campaign with face filter by 3D makeup artist Ines Alpha The most fashionable graphics of a programme, poster and digital campaign that landed on Fashion.at's desk so far this year were sent by Impulstanz Festival. The magazine-like programme catalogue shows on the cover an artwork by the Viennese design studio Cin Cin in collaboration with 3D makeup artist Ines Alpha (Dior, H&M, Charlie XCX,...) who created a face filter which can be used for photos or videos by scanning the QR code...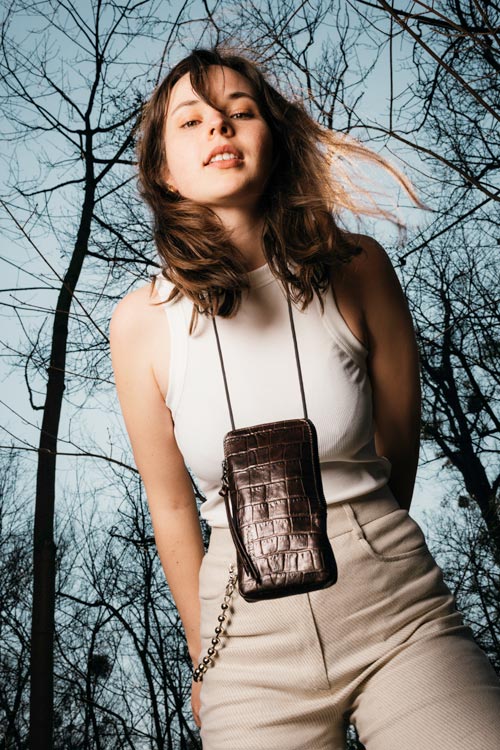 AUSTRIA INSIGHT Vienna Insight: Bag trends presented by Ina Kent The deconstructed bag trend with more than one bag at once with at least one smartphone mini bag is strongly device orientated. It's an authentic bag trend from the digital era. Currently, Vienna-based bag label Ina Kent presents trendy bags in various colors and materials. The mini and micro bags are produced from the rest of the production of the label's larger handbags, backpacks, etc. for reducing waste to a minimum...